Following a seven month international competition, Forest Green Rovers has selected the winning design for its new football stadium.
Rovers announced the competition in March this year, and quickly received over 50 entries from around the world, including Sweden, Germany, France, Britain and the United States.
In May, the club shortlisted nine entries, and gave them all two months to work up their concepts, which were reviewed over two days in August, leading to the selection of two finalists. The final two were given another two months to take their concepts further, including a scale model.
The competition is now over, and the winning design comes from the world-renowned practice of Zaha Hadid.
Dale Vince, Ecotricity founder and Forest Green Rovers chairman said: "Zaha Hadid have built some fantastic sport stadia around the world, including one at the Olympic Park in London; they've designed one of the five stadiums for the next World Cup in Qatar, and now they've designed one for Forest Green.
"The really standout thing about this stadium is that it's going to be almost entirely made of wood – the first time that will have been done anywhere in the world.
"The importance of using wood is not only that it's a naturally occurring material, it has very low carbon content – about as low as it gets for a building material.
"And when you bear in mind that around three quarters of the lifetime carbon impact of any stadium comes from its building materials, you can see why that's so important – and it's why our new stadium will have the lowest carbon content of any stadium in the world.
"We're thrilled with the concept and the amount of thought Zaha Hadid put into their design – their experience of stadia design and their ability to put environmental issues at the heart of what they do really stood out. They took a really challenging brief, ran with it, and have given us an iconic and original new stadium.
"We've done as much as we can to make our current stadium properly sustainable, but we are limited with what we can do – it simply wasn't built with the environment in mind. At Eco Park, we've started with a blank sheet of paper, and we'll be going further than anyone has done before – this really will be the greenest football stadium in the world."
Zaha Hadid Architects have won numerous architectural prizes, including the Royal Institute of British Architects' (RIBA) top Stirling Prize two years running, for the MAXXI Museum in Rome (2010) and the Evelyn Grace Academy in Brixton(2011). Founder Dame Zaha Hadid, who passed away earlier this year, was awarded the first Pritzker Architecture Prize in 2004 – often referred to as the 'Nobel Prize of architecture'.
Jim Heverin, Director at ZHA, said: "We are very proud to be selected to build the new home for Forest Green Rovers – it will not only be a new stadium, but also an important addition for the community. The club's heritage, ambition and vision reflect our own, combining the latest material research and construction techniques with new design approaches to build a more ecologically sustainable and inclusive architecture.
"With the team's community and supporters at its core, fans will be as close as five meters from the pitch and every seat has been calculated to provide unrestricted sight lines to the entire field of play. The stadium's continuous spectator bowl surrounding the pitch will maximise matchday atmosphere.
"Forest GreenRovers' new stadium and Eco Park aims to be carbon neutral or carbon negative,including measures such as the provision of on-site renewable energy generation. The buildings on the site, and their embodied energy, play a substantial role in achieving this ambitious target and demonstrate sustainable architecture can be dynamic and beautiful."
The runner-up entry came from Glen Howells Architects, the firm who designed the award-winning Gloucester Services on the M5.
Dale said: "Glen Howells also produced an exceptional design – and they impressed us as much as their design did actually. As a result, we're going to work with them on some future projects."
The Zaha Hadid designed stadium will be the centrepiece of the £100million Eco Park development – Ecotricity's 100 acre sports and green technology business park proposal, beside junction 13 of the M5 in Gloucestershire.
Half of Eco Park will consist of state-of-the-art sporting facilities, including the new stadium, grass and all-weather training pitches, publicly accessible multi-disciplinary facilities, and a sports science hub.
The other half will comprise a green technology business park with sustainably built commercial offices and light industrial units, giving Eco Park the potential to create up to 4,000 jobs,including room for the continued expansion of green energy company Ecotricity, who have submitted the overall proposal and who are already the biggest employer in Stroud with 700 people located across four sites.
The proposal will also see the development of a nature reserve on the site, a potential public transport hub, including a Stroud Park and Ride, as well as help with the restoration of the Stroudwater canal.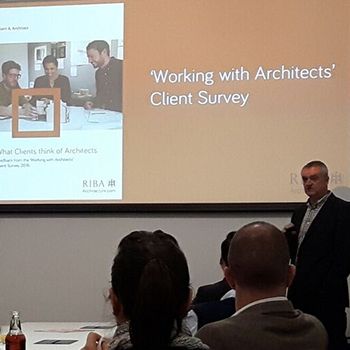 Previous Project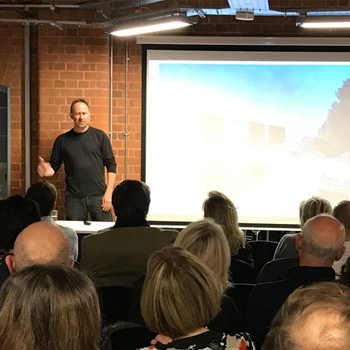 Next Project