RIBA Gloucestershire would like to wish you, your colleagues and families our best wishes over the festive period, and all the best for 2018.
We would also like to take this opportunity to thank you for your support. We have continued to welcome some of the biggest names in British architecture to Gloucestershire, growing our platform and reach for architectural discussion, discourse and engagement locally, with a highlight being the RIBA President Ben Derbyshire's visit – the first time an RIBA President has visited our rural branch – which ensured that Gloucestershire's voice is heard at a time of enormous change for the UK.
Complimenting the internationally-acclaimed guest speakers, we have visited multiple local and award-winning projects that are being completed by local architects. We are delighted to have been able to provide financial donations and support to the Museum in the Park and Llanthony Secunda Priory in 2017, and look forward to seeing these projects fruition.
Gloucestershire's exemplar architecture and clients were recognised at award ceremonies throughout the year, with the Forestry Commission being awarded the RIBA SW Client of the Year and the Wolfson Tree Management Centre at Westonbirt Arboretum by Invisible Studio being awarded the RIBA SW Sustainability Award – the second consecutive year that projects within the county have been awarded the prestigious accolades.
As a branch we are continuing to expand our reach. We are developing an educational platform, collaborating pan-professionally, building partnerships and symbiotic relationships, and raising the profile of architecture locally. We have lots of ambitions and opportunities for 2018, and we hope you can join us next year as we continue to champion better  buildings, communities and environment through architecture and our members.
Tom Bell
RIBA Gloucestershire Chair
Architect at Quattro Design Architects
Shivam Garg
RIBA Gloucestershire Vice-Chair
Architect at Roberts Limbrick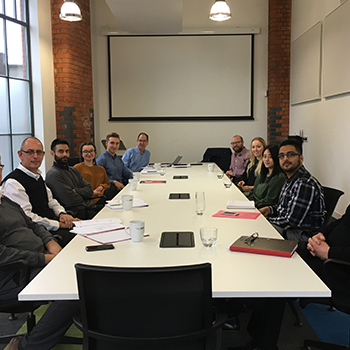 Previous Project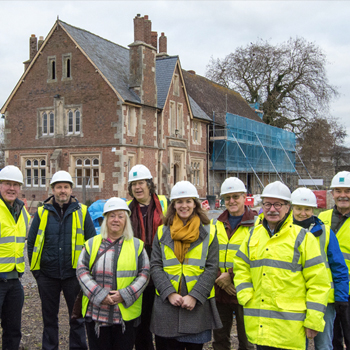 Next Project