Student Membership will provide you with invaluable support and resources to help you develop towards becoming a fully qualified architect.
Student membership is for individuals who are studying RIBA Parts 1 or 2 (or are in their year out between Part 1 and Part 2) at an RIBA validated school of architecture anywhere in the world. By becoming a student member, you will be joining a network of over 41,000 members worldwide.
As you grow in your studies and career, so does your membership. We run activities and projects designed to support students, showcasing work and encouraging discussions about diversity and access to the profession.
BE CONNECTED
Being connected to clients, other architects and the latest developments in the profession is invaluable. RIBA Membership makes this possible, by helping you to:
access part 1 mentoring opportunities
join one of over 70 local member-run branches, and connect with other RIBA members via meet-ups, building tours, talks and social events
participate in UK branch volunteer initiatives, such as architecture festivals, public exhibitions, and working with local schools
if based outside the UK, get involved with a local chapter in the UAE, Hong Kong or the USA
find out what architecture students throughout the UK are doing and get the latest news on architectural education via the RIBA student newsletter
BE SUPPORTED
We're here to provide you with guidance and professional support at every stage of your career. As a RIBA Student Member you can:
access specialist knowledge on architectural practice or history by phone or email
Use the Library enquiry service for research assistance or copies and scans of articles
access financial support through the RIBA Education Fund, RIBA Scholarships, RIBA Research Grants and RIBA Bursaries
10% discount at the RIBA Bookshop
get a range of discounts on high street brands, cinema tickets, holidays, insurance and more
BE INSPIRED AND INFORMED
Inspiration can be the catalyst for outstanding creativity. We develop thought-provoking exhibitions and cultural events to stimulate your intellect and imagination
free entry or heavily discounted student rates to RIBA talks, lectures and events
discounted subscription to RIBA Journal and access articles via print, digital and mobile
use the RIBA Library and V&A Collection to access the world's largest collection of architectural books, journals, drawings and photographs in person and online
BE OUTSTANDING AND REPRESENTED
The RIBA rewards the talented architects of the future who produce outstanding work. We promote innovation and encourage excellence in the study of architecture worldwide with:
access to regional awards as well as medals, commendations and special awards presentation ceremonies with the RIBA President
opportunities to submit your work for the President's Awards for Research in a range of categories and themes
competitions and opportunities to get your work promoted online, in exhibitions and in RIBA publications
work with your RIBA regional office to campaign on the issues affecting your area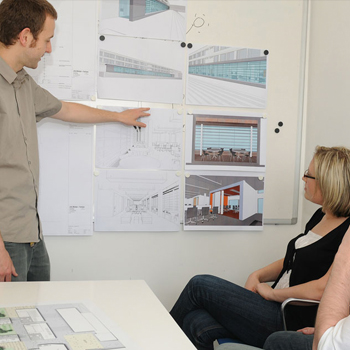 Previous Project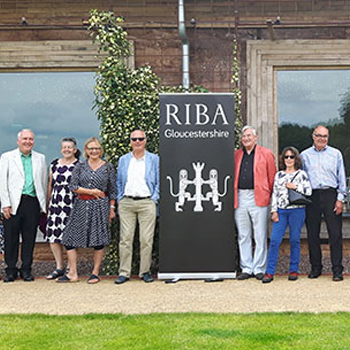 Next Project