Jane Duncan OBE, the former RIBA President and RIBA Chair of the Expert Panel on Fire Safety, provided an overview of the Independent Review of the Building Regulations and Fire Safety led by Dame Judith Hackitt in response to the Grenfell tragedy, for a special one-off event which brought together members from CIOB, CE, RICS and RIBA.
With the Grenfell Tower disaster raw in our minds, Jane expertly guided us through the complexity of the event and subsequent discussions within government and industry. Supported by national and international examples of high rise fire disasters, she highlighted the technical and professional challenges we face and some of the possible solutions.
Jane provided insight into how we can learn and evolve into better professionals, standing up with a unanimous voice to shape a safer built environment. A fascinating and impactful evening.
Tom Bell, RIBA Gloucestershire Chair said "It is a real credit to Gloucestershire that so many construction professionals from an array of backgrounds attended this event, to listen and learn about the reports recommendations, and ultimately seeking to improve safety within buildings".
Previous Project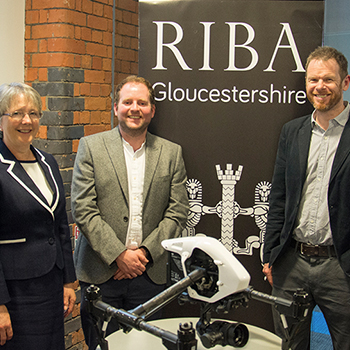 Next Project